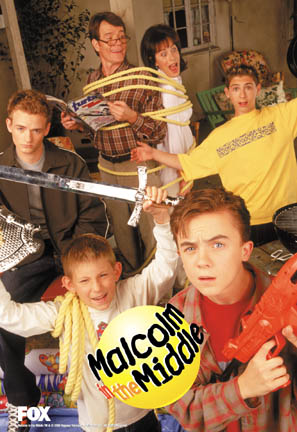 You know it was all Dewey's idea.
This site is dedicated to the cast and everyone whose made Malcolm in the middle possible. I will include everything from News, vidio clips, pictures, biographys and more on this site!
Malcolm In The Middle was started mid season in year 2000. It stars Frankie Muniz as Malcolm, Jane Kaczmarck as Lois, Chris Masterson as Francis, Justin Berfield as Reese,
Erik Per Sullivan as Dewey, Bryan Cranston as Hal.

Please sign my guestbook below if you share my enthusiasm or enjoy my site!
All Your Base Are Belong To Us